We at Restore & Rebuild want to thank all of you who came to our Concert at the Ranch. What a festive, fun-filled night for people of all ages!
During the night, everyone got to hear what we do at Restore & Rebuild, and the impact we're having on the greater Encinitas community. I was deeply moved by what Kevin and Jane Woo and G'Joe Joseph shared. Kevin and Jane described the impact Restore & Rebuild is having in their lives and in the lives of people they know. G'Joe Joseph told about a call he recently received from a professor at San Diego State. He said the professor thanked him for the counseling students have been receiving, because he's seeing the difference it makes in their lives.
I didn't know the details of what they were going to share, but they touched my heart. As I followed these testimonies, I choked out these words – "That is why we do what we do."  It is such privilege to journey with others to the deep dark parts of their soul. It amazes me how God can use a broken vessel like me to comfort and guide. Our entire team gets the privilege of watching God heal deep wounds.
The donations received at the event (and donations received through this website) enable Restore & Rebuild to provide quality help for people in ministry and for many others who have financial needs. We offer a generous sliding scale, as well as scholarships for people who can't afford the sliding scale fees.
Thanks again for supporting our ministry.  Your gifts change lives!
We'd like to share with you some photos from the evening…
The setting was beautiful…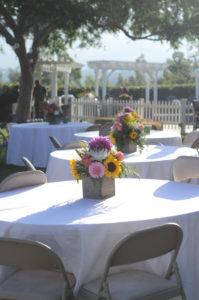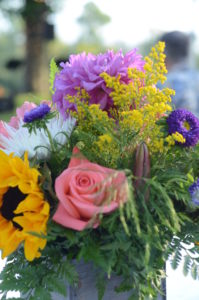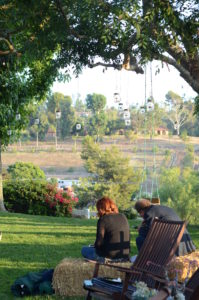 The food was delicious…
All ages joined in the cake walk…
The kids had a blast…
An opportunity to learn more about Restore & Rebuild…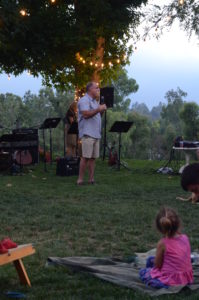 Beautiful music on a magical evening…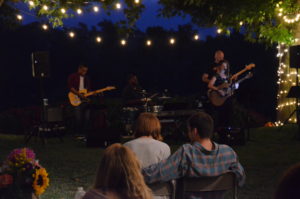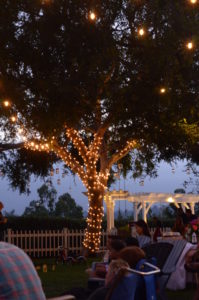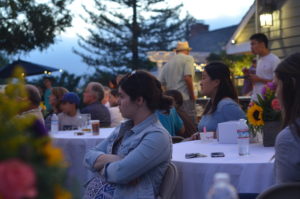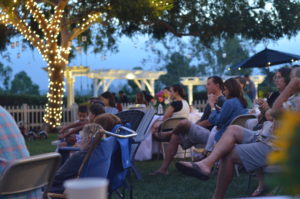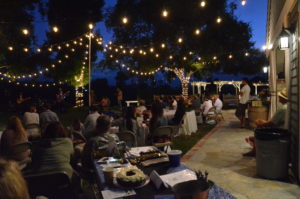 We were blessed to have Caitelen Schneeberger in concert. She performed a mix of original songs and covers, wowing us with her lovely vocals, and showcasing her skills on piano, guitar and ukulele. Caitelen and the band closed out the wonderful evening.