At Restore and Rebuild, we are committed to helping people who want changes in their lives and in their relationships. Restore and Rebuild Counseling Center offers affordable counseling as a service to the community of North San Diego County. We are located at Redeemer Presbyterian Church in Encinitas, California.
SERVICES OFFERED:
Individual Counseling
Christian Counseling
Premarital Counseling
Couples Therapy
Family Therapy
Pastoral Counseling
Education and Mentoring
Group Therapy
Children
Teens and Pre-teens
SPECIALTIES:
Marriage Counseling – We help couples to stop negative patterns that pull them apart, repair hurts, and become a strong, connected team.
Help for Helpers – We have great compassion and respect for people in the helping professions, such as therapists, pastors, missionaries and teachers. People who are constantly focused on the needs of others sometimes need help learning healthy self-care. We help helpers to set effective boundaries and work through hurts so they can thrive.
Family Counseling – We work with parents, children and teens to resolve issues related to communication, boundaries, lack of connection, and negative patterns. Sessions might include all family members, or we might work with family members separately, depending on the particular family's needs.
Pastoral Counseling/Christian Counseling – Due to their many responsibilities, pastors in most churches aren't able to offer long-term therapy to people. At Restore and Rebuild, we offer pastoral counseling without a limit on the number of sessions. We enjoy helping Christians who want their faith to be part of their healing process.
In addition, we work with clients dealing with:
Depression and Anxiety
Trauma and Abuse
Parenting Issues
Grief and Loss
Addictions and Compulsive Behaviors
Life Transitions
OUR TEAM:
DAVE FRIESE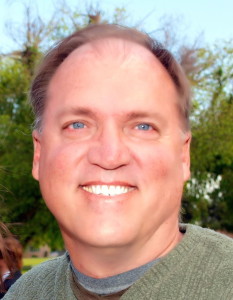 I am a pastoral counselor who believes mankind is broken and is in need of redemption. There are times when our problems overwhelm us and we are in need of help. God's heart is to restore and rebuild our lives.
Through a warm and caring counseling process we will explore hurts, their root causes, and give practical scriptural guidance. We explore thoughts and feelings together to help bring about healing, growth and change.
My specialties include helping those in ministry, dealing with anxiety, helping teens, and marital counseling. I also offer a six-session premarital counseling package, that uses the Prepare/Enrich assessment.
I have a Doctorate in Educational Ministry with an emphasis on Marriage, Family and Counseling from Dallas Theological Seminary, and I'm certified as a Pastoral Counselor through the Board of Christian Professional and Pastoral Counselors. I have many years of experience working with youth and families in church ministry.
BECKY FRIESE
I am an attachment therapist. I believe God designed us to connect with God and with each other, and that when we have problems connecting, we need help. I believe that God redeems. He brings good even out of evil and painful situations.
To me, therapy is an opportunity to come and talk about our deepest thoughts and emotions with someone who is attentive and compassionate and wise. Through the process of therapy, we learn about ourselves, we process our thoughts and feelings, and we experience healing, growth and change. The path isn't always easy, and it isn't always quick, but it really can bring true, lasting transformation of ourselves and our relationships.
I love working with couples, and have advanced training in Emotionally Focused Therapy, a well-researched, very effective form of couples therapy. I received my M.A. in Marital and Family Therapy from Bethel Seminary in San Diego.
SUSIE LOOMIS
I am a Family Life Educator. I meet with couples and individuals to help lead them to healthy relationships. By God's grace, people are able to move away from unhealthy, hurting relationships, to healthy, healing ones.
I love working with premarital couples, and I'm certified in SYMBIS and in Prepare/Enrich, two great assessment tools for premarital counseling.
I have a Masters in Family Studies from Fuller Seminary.
PAYING FOR THERAPY:
Restore and Rebuild Counseling Center is committed to providing affordable therapy. We offer a sliding scale of fees determined by a client's household income. However, we also realize that due to special circumstances, people might find even a sliding scale fee to be unaffordable. If so, we encourage people to apply for scholarship funds to subsidize the cost of therapy, and if funds are available, a lower fee may be approved for a predetermined number of sessions.
CONTACT US:
When you click on the button on this page to Contact Us, it will take you to a page where you can send us an email. Or feel free to call us directly at 760 566-5513. Let us know what issues you are looking for help with and the best number to reach you. We will make every effort to call you back within 24 hours.
In that first phone call, we will discuss:
what you are looking for and how we can help
scheduling
issues related to fees and insurance
any other questions you might have
If we are able to work with you, then we will schedule a session for you with one of our counselors. You will be directed to the forms that you will need to complete and bring with you to the first session, and given directions to our counseling center.
We look forward to meeting with you!