Fall is in the air; we can see it in the colors. In Encinitas, that means beautiful red and orange sunsets. It reminds us that the holidays are just around the corner. While for many this brings the joy of good food and good times with family, for others it is a reminder of how broken their world is and it brings about feelings of loneliness and hurt.  At Restore and Rebuild Ministries we strive to help individuals and families thrive. We recognize the need to come alongside people during difficult seasons.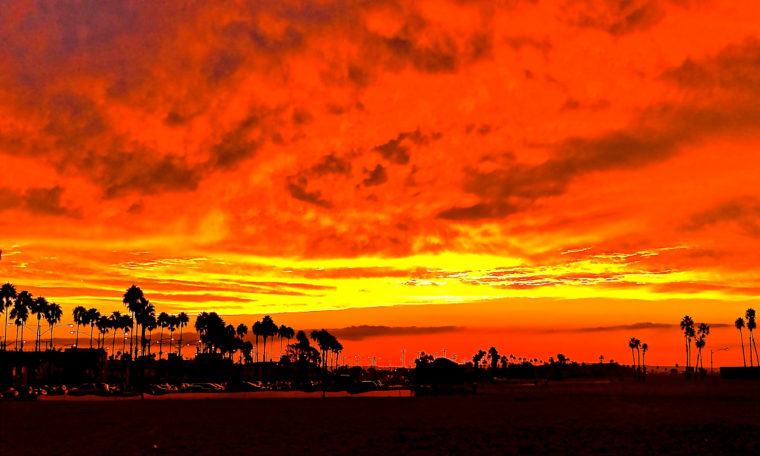 photo credit: Dave Friese
Helping Helpers
At Restore and Rebuild, we have a special heart for those who are serving in ministry.  So often ministry leaders and their spouses experience challenges in their ministries and in life.  However, they don't know who to turn to for help.  If they are experiencing problems in their ministry, they don't want to talk to others at church for fear of gossip spreading or creating problems. Both the ministry leader and spouse often feel isolated and alone in their pain.  That is where Restore and Rebuild Ministry comes in.  We provide mentoring and counseling for little to no cost.  For those who are supporting us financially, your contributions are helping these individuals get the support and counseling they need.
Evidently the word is getting out. Just last week four more ministry couples, from all over San Diego County, contacted us to meet with them. As some of you might remember, this focus of helping helpers was going to be something we were going to roll out slowly. However, from the first meeting with pastors about our counseling center and our ministry we started getting requests to meet with ministry leaders.  Currently about 20% of our clients are connected to ministry.
This is a growing need.  As holiday season approaches, ministry leaders often feel more pressure because of all the demands special programs often bring and dealing with hurting families through ongoing ministries. What so many congregants don't realize is their ministry leaders are often hurting and feeling alone. As we meet with these ministry leaders and they share their stories, our hearts often sink with the heaviness of their pain. We feel the sadness of how broken our churches are.  What a privilege it is for us to come alongside them and give them the care they need.
Ministry developments:
Dave is partnering with a research team to launch a study of the factors that influence the wellbeing of pastors' wives.  The surveys are being sent out. Pray that we will get hundreds of responses. He is eager to see what new data this survey will uncover about this not-very-studied area of church life. (This study came out of Dave's research for his dissertation on case studies of wounded pastors' wives. If you are interested in reading it, let us know.)
Becky, along with Linda Kim, is continuing to lead a women's Bible Study on 2 Timothy – "Leaving a Legacy of Faith." You can listen and follow along with the power point if you are interested:  2 Timothy Study
Pray for Dave as he has an opportunity to speak at a Men's Retreat during the first weekend of December.
Thank you so much for remembering us in your prayers! We feel very blessed to be able to do this ministry.